Leadership Think Tank Programs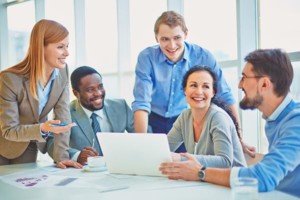 The unique concept of Leadership Think Tanks was created by Master Facilitator Cher Holton as a way to bring leaders together to learn — and all her leadership programs are designed in this format. A Think Tank is defined as "a body of experts providing advice and ideas focused on problem-solving and creative innovation." Cher Holton recognizes that the leaders in her programs can learn as much from each other as they do from her, so she combines her research, customized strategies and techniques, and interactive facilitative skill to create an environment conducive to learning, sharing, and growth. Leaders leave with enhanced understanding, specific action plans for their development, rejuvenated excitement about the work, and strong networking bonds with other leaders.
Our Most Requested Leadership Think Tank Programs
OUR FEATURED PROGRAM
Extraordinary Leadership:
Connecting with Your Core Leadership Abilities

to Bring Out the Extraordinary Abilities in Others!

Designed using the latest research and best practices in employee engagement, together with our unique "Think Tank" style, this powerful program helps leaders and managers "power up" the engagement level of their people by leading from their seven core abilities. Discover how to develop the abilities that make you an extraordinary leader:
Authentegrity (okay, we made that word up, but it combines authenticity and integrity!)

Intuitive Wisdom

Inner Strength

Questioning Unquestioned Answers

Optimistic Spirit

Self-Reliance

Mentoring Mindset
It just makes good business sense to help employees get in touch with their deeper, more positively oriented selves – what we call "The Extraordinary You."
This program features our unique concept of Laser Focus Moments and the C-4 Strategy for Solving people-related leadership problems. Cher Holton will conduct a pre-program survey to collect specific people-related leadership issues your leaders are currently dealing with, and build them into the program content.
Other Leadership Programs
The Manager's Short Course to Leading from The Extraordinary You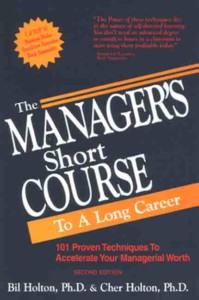 Unleash the power of great leadership by using the seven core abilities as you inspire, mentor, and grow your employees. This program packs a powerful punch by helping leaders understand how to use their core abilities at the highest level, and generate the bottom-line results needed from their employees. Learn how to create an environment conducive to teamwork, communication, initiative, and openness that results in achieved goals, increased ROI, and engaged employees.
Topics in this program include:
Empowering Your People and Building a Powerful Team

Modeling Leadership Excellence

Welcoming Change

Communicating for Results

Managing Time as a Leader

Creating a Mindset Focused on Customer Responsiveness

Focusing on Yourself Through Self-Mastery

Strengthening the Creativity in Everyone Through Targeted Innovation


(Based on the book, The Manager's Short Course to a Long Career, by Bil and Cher Holton, which was selected as one of the top 30 business books by SoundView Executive Summaries. In addition to 101 prescriptions for leadership development, this book includes a powerful Management Skills and Related Prescription Inventory, which can be an invaluable tool in coaching, mentoring, and performance appraisals.)
Timeframe: 3 hour overview session, up to an on-going leadership development program covering  3-5 half-day sessions spread over a 3 month period, with "Field Assignments" between sessions.
Doing Business As …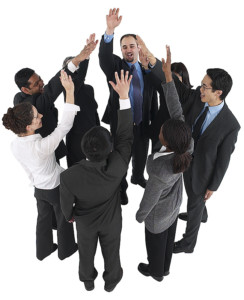 Why can't everyone get along? How can we get more of what we want, when we want it? What if we could build our team more quickly—and accomplish everything faster?
It can happen! The more we understand about how we and others prefer to work, the more effectively we can work together to achieve extraordinary results. Knowing your own style flexing orientation, as well as how other people prefer to work, can enhance your ability to establish the collaborative momentum it takes to work well with others. Once you know someone's preferred style orientation, you will be in a position to build cooperation and increase productivity by modifying your style to suit the situation.
(Features the unique and easily understood Doing Business As…™ questionnaire created by the Holtons)
Timeframe: 3 hours
Special Note: Cher Holton is also certified as a Myers-Briggs Type Indicator Administrator, and can design this program using the MBTI Self-Scoring Instrument as a part of the session. She includes her unique "Living MBTI Team Profile" activity, to help team members get an immediate visual representation of their team profile.
Time Management Especially for Leaders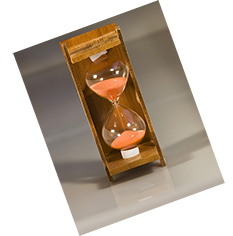 Do you ever find yourself wishing you had more time at the end of the day? Do you feel frenzied and fragmented, with too much change, unfamiliar technology, and challenging people in your environment? Do you have too many responsibilities and not enough time or energy to get it all done and still enjoy life? This is the program for you!
Presented in a Leadership Think-Tank Style, master facilitator Cher Holton customizes this unique approach to time management based on pre-program interviews, surveys, and observations, focusing on ways to:
Improve your results instantly through more effective planning and prioritizing;

Apply the 80/20 Rule of Time Management to immediately get more return on your investment of time;

Identify your biggest Time Robbers, and discover lots of easy tips to jail them forever;

Enhance the skills of your employees by instituting a "Mentoring Mindset" to improve everyone's use of time;

Experience the a-ha of the "Backward Bicycle" and apply it to how you manage everything in your life;

Become a leader who can manage time and people with pizzazz, power, and poise!
Save