Creating Extraordinary Leaders, Engaged Employees, and Loyal Customers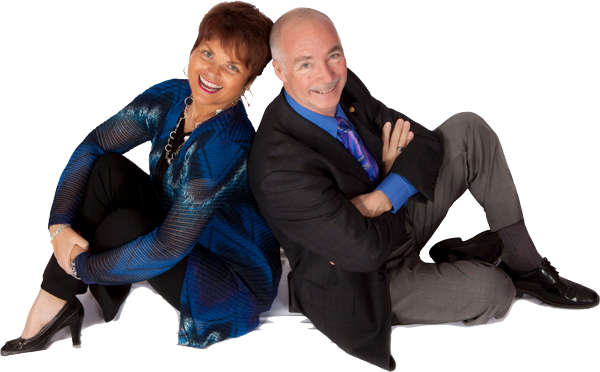 If you want people to perform in extraordinary ways …
If you want people who are engaged and excited about your organization's products, customers, and bottom line success …
If you want a team of people who are enthusiastic, creative, positive, open to change, and willing to take the initiative to go above and beyond …
Then we want to help you be an Extraordinary Leader!
SCROLL DOWN TO LEARN MORE —
and SIGN UP TO RECEIVE OUR E-BOOKLET,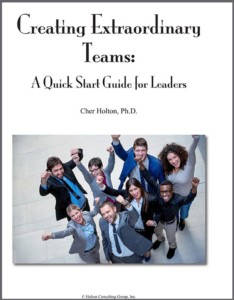 CREATING EXTRAORDINARY TEAMS: A QUICK START GUIDE FOR LEADERS
Join other progressive organizations and experience the Holton Advantage!
Let Us Help You Be Extraordinary!
Great thanks to you for organizing, facilitating and then leading what I consider absolutely the best and most productive time our Board has ever spent together. The candor, engagement and contributions of members all continued the following day at our Board meeting!

You added tremendous value to the program! You have brought to our TEAM Excellence effort what we need to accomplish our goals. Thank you very much!

You are paragon professionals! Your coaching sessions helped me distill down my message into a single memorable "sound byte" that reflected the benefits I have to offer. You beautifully blended time-honored speaking strategies with my topic to accelerate my platform and presentation skills. You had my best interests in mind, and this created an excellent synergetic partnership that spawned a wealth of marketing, keynote, and breakout session ideas that I continue to draw from!

It is always a pleasure doing business with folks who are fun and friendly—and you two certainly are! You did a super job on your speech—and the dance was just the icing on the cake! You gave us great techniques to "Dance through life on two left feet!" My mail box has been flooded with positive feedback! Thanks so much – and MOOMBA, MOOMBA, MOOMBA!!

Cher is simply wonderful! As her session descriptions aptly promise, she is a skilled trainer who creates wonderfully interactive environments for participants to discuss, grow, and learn. I have had the opportunity to invite Cher to work with a wide range of audiences in my organization from senior execs to managers to volunteer leaders. In every instance she has been wonderful to work with and exceeded our expectations.

Wow! Fantastic! Great Job! These were just some of the comments on the evaluations from our annual meeting. What can I say? You did a super job and everyone loved you. …Your presentations were wonderful—engaging, lively, and full of great information. … You two are a great team and I'm glad I had the privilege of spending time with you! Thanks for helping us make our meeting one of the best we have ever had in 33 years.
Power Up Your Engagement! Let us help you ``Be Extraordinary!``