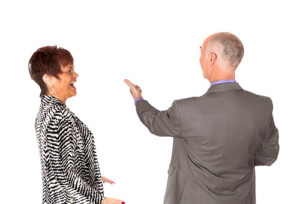 As a meeting planner, your reputation is on the line with every speaker you select. Take the pressure off . . . and give your audience the excellence they deserve. The Holton Consulting Group, Inc. is proud to offer two exceptional professionals who deliver dramatic keynotes every time. The Holtons are a meeting planner's dream. Their keynotes offer a flair for the dramatic, practicality,  real "customer-ization" and high energy with strong content.
Our  most requested Keynotes are listed below.
---
Dance Through Life on Two Left Feet: Creating life balance in an out-of-balance world!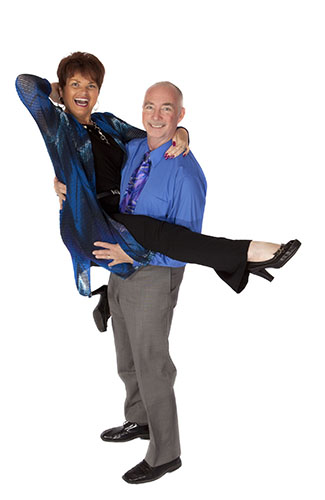 Ballroom dancing has taken the world by storm, in a resurgence seen in popular movies, television commercials, and the highly-acclaimed series Dancing With the Stars. But the lessons learned through ballroom dancing transcend the ballroom floor.
Cher and Bil Holton are former competitive amateur ballroom dancers who have won several gold medals in regional and national championships. By combining her extensive consulting experience in the corporate world with her ballroom adventures, Cher and Bil present this unique program that excites audiences everywhere.
Learn secrets from the world of ballroom that show you how to:
Dance quickly beyond the complacency of past efforts using Let's Rumba!;
Avoid resting on laurels by Raising the Barre;
Build partnerships through the Sync or Sink strategy;
Develop Dancer's Ears to improve communication at all levels;
Turn Setbacks Into Leaps Forward (The Grande Jetté Principle);
Overcome the Stage Fright that Sabotages a Command Performance;
Transcend conflict using the Promenade Technique;
Celebrate with Mambo Moomba!;
Transform Kudo Kudzu into powerful coaching; and
Take initiative (Pivot Power) to achieve your goals.
OPTIONAL BONUSES: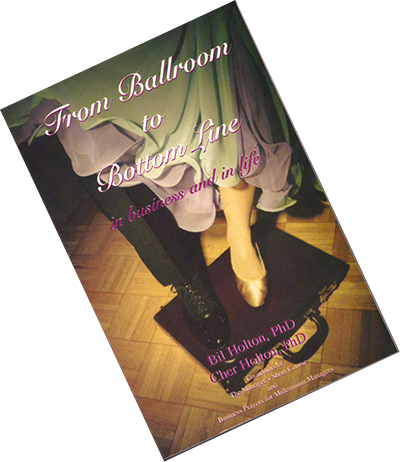 Provide a copy of Bil & Cher's popular book, From Ballroom to Bottom Line … in business and in life to each participant!
To add excitement and value to this unique program, Bil and Cher can do one or a combination of the following:
Perform a choreographed ballroom dance routine as part of the program (in their full ballroom attire);
Present a half-hour "show" for entertainment;
Emcee an evening event; or
Conduct a book-signing of their popular book, From Ballroom to Bottom Line…in business and in life.
---
Rekindling the Human Spirit During Tough Times: Who Rekindles the Rekindlers?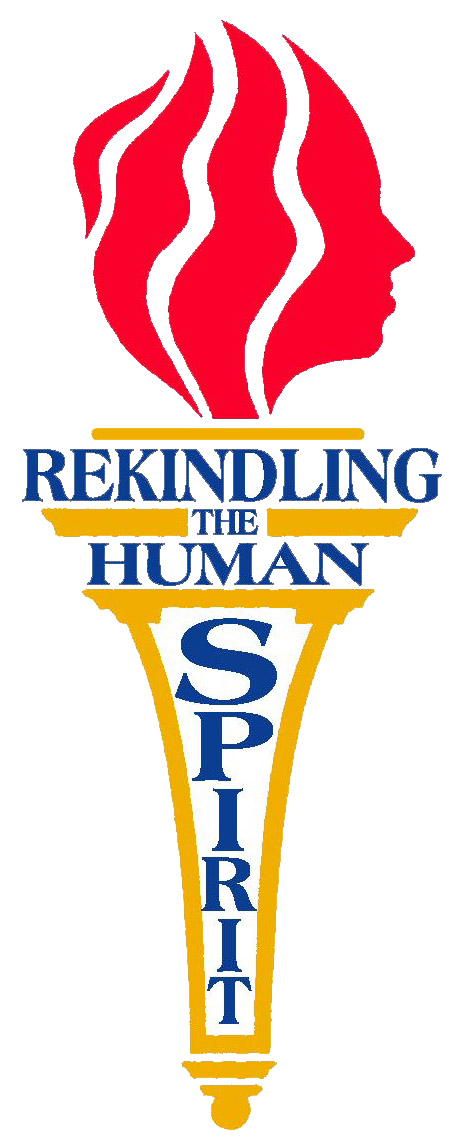 As a leader, are you experiencing the challenges of these tough times? Is it harder than ever to motivate people throughout your organization? Are you forced to accomplish more with less? Is uncertainty the only thing that's certain? Are you working in constant chaos? Are you wondering who will rekindle YOUR spirit? This dynamic, interactive session will offer practical tools to help you rekindle your own spirit, so you are better able to rekindle the spirits of your employees. Take-aways include strategies to:
lift people's spirits in spite of constant changes, downturns in the economy, and unrealistic expectations;
extinguish fear and resistance while rekindling energy and productivity;
rekindle your own spirits, and create proactive, positive reactions to change and uncertainty;
take a proactive role as part of the leadership team to help your organization respond to the signals of stress and overload, and generate flexibility and resilience in the workforce.
"In everyone's life, at some time, our inner fire goes out. It is then burst into flame by an encounter with another human being. We should all be thankful for those people who rekindle the inner spirit."  (Albert Schweitzer)
---
Take This Job and Love It!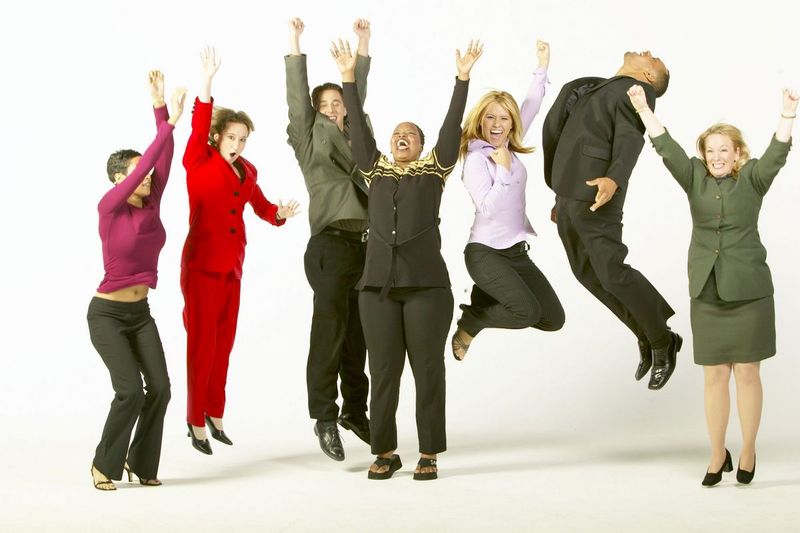 Are YOU truly enjoying your job? Do you draw energy from the work you do? Are your work teams experiencing creative, synergistic results? Are you enriched and energized through your work? This fast-paced, energizing keynote provides the tools you need to enliven and enrich your life through the work you do. Learn how to take responsibility for your attitude at work — release the barriers to good performance — enhance group cohesiveness, camaraderie, and trust in support of shared objectives . . . and experience peace of mind…joy…satisfaction…and purposeful living. Instead of "living for Friday", learn how to celebrate Mondays as you "Take Your Job—and Love It!"
As a result of this interactive keynote, participants will be able to:
appreciate their talents and skills;
recognize the fears that sabotage self confidence, and attack those fears effectively;
handle emotional situations professionally;
balance the responsibilities of home with those of your job;
exercise your power of choice;
stay positive in the midst of chaos;
manage today's fast-paced life style with confidence, joy and inner peace;
take personal responsibility to take their job and love it!