Do you know all the leadership techniques … but still have trouble getting the most out of your people?
Are you searching for the secret sauce that can transform your team into a productive powerhouse?
Is employee engagement on your leadership wishlist?
This is the book for you!
Extraordinary Leadership:
Connecting With Your Seven Core Abilities to Bring Out the Extraordinary Abilities in Others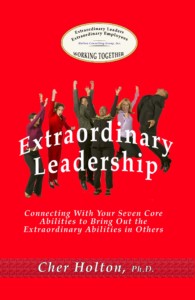 This transformational leadership book takes leadership development to a whole new level!
Discover the Seven Core Abilities every leader must develop and use, to maximize their leadership ability. Grounded in state-of-the-art research and proven by real-life application in the trenches, this book holds the key to your ability to become an Extraordinary Leader — and bring out the Extraordinary in your people!
You'll love the simple layout!

Here's a peek at what's included:
Introduction
Your Seven Core Abilities
Authentegrity
Intuitive Wisdom
Inner Strength
Questioning Unquestioned Answers
Optimistic Spirit
Self-Reliance
Mentoring Mindset
Appendix: Maximizing Your Core Abilities
Acknowledgments/Photo Credits
Endnotes
About the Author
Index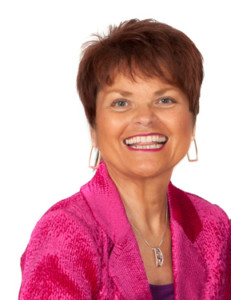 A Word From the Author,
Cher Holton, Ph.D.
Certified Speaking Professional and Certified Management Consultant
"Your leadership credibility is not so much affected by unanswered questions as it is by unquestioned answers! It's time to rethink what you've always believed about leadership, and take charge of your own development, as you become an Extraordinary Leader!"