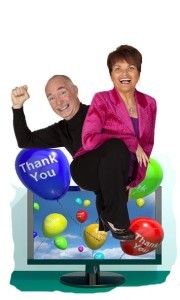 Thanks for signing up to receive our newsletter from the Holton Consulting Group, Inc.
Here's the link for you to download your copy of our ebook:
Creating Extraordinary Teams: A Quick Start Guide for Leaders
We value your interest and will not overwhelm your inbox with emails — you have our word on that! We will be sending periodic brief newsletters with Quick Tips for Extraordinary Leaders, that you can put to use immediately! In addition, we will include periodic specials just for you, our special subscribers!
We also add articles and resources to our website regularly, so come visit us often! In fact, you may want to take a look at:
our blog, where we are constantly adding articles with great tips and research,
the programs we customize just for you, and
other resources we have available
We want to be your "GO TO" resource when it comes to Extraordinary Leadership and Creating Engaged Employees and Extraordinary Teams. We look forward to a long and mutually beneficial relationship!