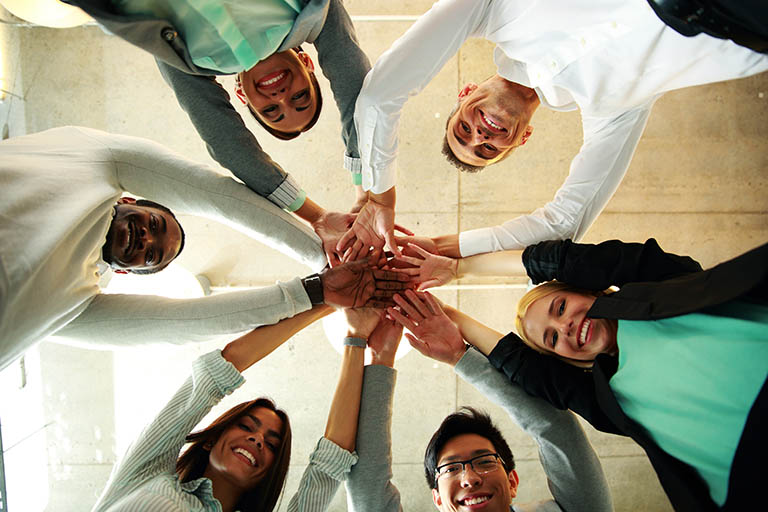 What is unique about our Team Building Programs?
Does your team need a jump-start in terms of building cohesiveness; clarifying goals, roles and expectations; or boosting morale and positive attitudes among team members? Under the expert facilitation of Cher and Bil Holton, your team can experience a customized, dynamic, highly interactive session that involves them in a variety of initiatives to achieve these goals.
The Holtons have created two unique processes that create amazing results that transfer immediately back to the work place. Activities range from individual challenges, to group interactions, to increasingly more involved opportunities for team involvement. Outdoor events can be incorporated if desired.
Our Team Building Programs
Retreat Forward™ sessions are held off-site, strategically designed so participants can: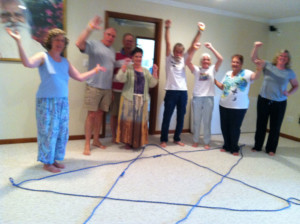 "Retreat" from the frustrations and frantic pace of the normal work environment;

participate in a variety of customized activities which are thoroughly debriefed (fun with a purpose); and

return rejuvenated, revitalized and renewed, with the energy to move quantum leaps "Forward" to unparalleled success.
Each program is different, reflecting the specific goals and needs of the team; however, the majority of projects focus on issues such as these:
Build group cohesiveness, camaraderie, and trust in support of shared objectives;

Improve the quality of interpersonal communications;

Appreciate individual differences and work styles;

Clarify roles and expectations;

Enhance problem solving/decision making skills; and

Reward team effort by celebrating success appropriately

.
---
TeamProv™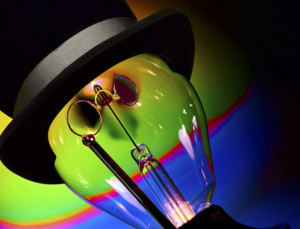 Team Prov™ is a unique team relationship development concept created by the Holton Consulting Group, Inc. that incorporates Improvisational Theater Games into a team building session. Believe us when we say this process can literally transform your team's ability to:
Creatively solve problems and think outside the box;
Think on their feet and communicate more clearly and effectively;
Adapt to change with ease and grace;
Build trust, interdependence, and camaraderie!