For Meeting Planners & Decision Makers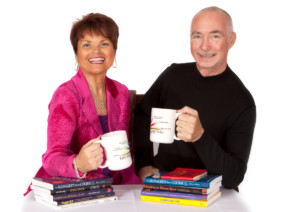 We appreciate how difficult it is for you to get all the information you need about a speaker in order to make your decision and prepare for your event. Our goal is to make that EASY for you! On this page, you will find access to the information you need to make your job simple. If there is anything missing, just let us know and we will provide it as quickly as possible. We want to help you move through the decision phase quickly, so we can get down to the nuts and bolts — and the fun — of working with you on your special event!
Client List: This is a list of just some of the hundreds of clients we have worked with since we began our business in 1984. We are continually adding new names to our list, and it would be a pleasure to add yours as well!
Testimonials: Go here to read what our clients have said about us. Many of these came to us unsolicited, and are reproduced exactly as they were written. We take great pride in the relationships we build as we work with our clients.
Sample Letter Of Agreement: While we would love to work on a handshake agreement, our accountant has advised against it! So we have created a client-friendly Letter of Agreement, which summarizes the terms of our work together so we are certain we have communicated clearly. This link will take you to a sample, so you can get an idea of what to expect when you work with us.
One-Sheet: Click here to download a one-page overview for Bil & Cher Holton.
Sample Introductions: You never have to wonder about how to introduce the Holtons when they speak for you! Just download these prepared introductions, which have proven to set the stage for a great reception.
Contact us for downloadable pictures suitable for use in promotional materials.
Save
Save